Stellar Electronic was built on the premise of filling a critical need for truckers, one of the most vital, but underappreciated professions. Our Pluto headset provides crystal clear conversation in the loudest and harshest of environments. Created for truckers, by trucking industry professionals, filling the void from the disconnect many truckers experience on the road was our primary concern.

As our flagship product, Pluto is manufactured to the highest standards, to provide the most comfort, durability and quality of sound with battery life to last the entire duration of your trip. Our headset microphone provides industry leading noise cancellation at 99%.




Testimonials

Comfortable, Convenient and Crystal Clear
"The Pluto + Duo is comfortable, convenient and crystal clear in quality. As a professional driver who needs to stay in communication with both hands on the wheel, you will not find a better option."
Megan Hicks
General Manager
The Trucker Media Group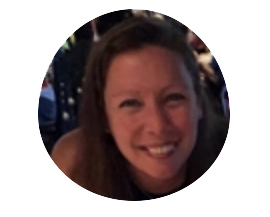 ---------------------------------------------
The sound quality and noise-cancelling technology of this headset is absolutely unbelievable.
"They are comfortable and completely block out all sound around you. When I'm on the phone, I've asked people if they can tell that I am on a headset and no one knows. I use them in my office but think they would be perfect for truckers on the road given how well even using just one side will block out sound. I highly recommend!"
Bobby Ralston
Chief Executive Officer
The Trucker Media Group